Airport Interline Carrier
PTS Logistics is a shipping and logistics management company at its core
Welcome to Shipping Logistics as a Service, the future of shipping and supply chain logistics management.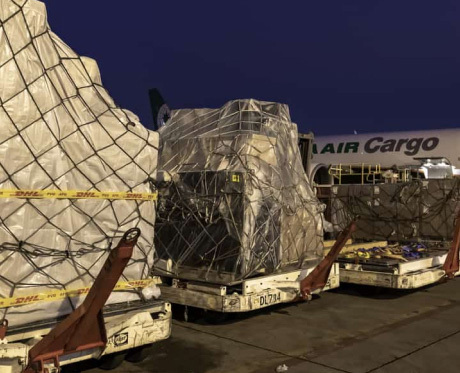 Are you a freight forwarder or IAC looking for a TSA/STA certified Airport Interline Carrier—servicing Chicago O'Hare (ORD) and Miami International Airport (MIA)?
We have been successfully serving our freight forwarding and IAC clients as their trusted logistics partner for over 18 years. Here's what you can expect from PTSL's Airport Interline Freight Logistics Solutions
Team driver service to and from ORD and MIA

Temperature controlled vans

Hazardous/dangerous cargo services

Temporary storage and warehousing services
There's an old saying in the logistics business: "Price, quality, speed—pick two!" At PTS Logistics, we deliver all three. Welcome to the future of shipping and logistics management. Are you ready?
Your preferred airport interline carrier ORD to MIA
Dangerous & Hazardous Cargo

27 Hour Transit Chicago to Miami